Mission Statement
Our mission is To Provide Strong Financial Futures For Montanans.
Core Values
We create opportunity for ourselves and others by living the core values of Opportunity Bank of Montana:
We are ACCOUNTABLE for our actions
We bring a positive ATTITUDE to work every day
We support individual growth and EMPOWER our colleagues to succeed
We are eager to serve our communities with ENTHUSIASM
We are known for EXCELLENCE in service
We create FUN in our work day
We uphold the values of HONESTY and INTEGRITY while remaining fair and ethical in even the most difficult situations
We establish RESPECT and trust in all relationships
We embrace TEAMWORK and collaborate with our colleagues to grow our company
History
About Opportunity Bank of Montana
Opportunity Bank of Montana is a $1.2 billion community bank with 22 full-service bank branches throughout Montana along with mortgage, agriculture and digital banking services.
Opportunity Bank of Montana opened our doors in Helena, Montana in 1922 as American Building and Loan. In 1972, the Bank changed our name to American Savings & Loan Association. In 1991, the Bank changed our charter from a Savings & Loan to a Savings Bank and accordingly changed our name to American Federal Savings Bank. In 2014, the Bank applied to the State of Montana to convert our charter from a Federal Savings & Loan to a State Chartered Bank. This change provided an opportunity to re-brand ourselves as Opportunity Bank of Montana.
The Bank acquired TwinCo, Inc. in 2018, Big Muddy Bancorp in 2019, and Western Holding Company of Wolf Point in January 2020, solidifying our position as the fourth largest Bank headquartered in Montana, and expanding our branch network into the Ruby Valley, Golden Triangle, and Hi-Line regions. Opportunity Bank of Montana now operates 22 full-service bank branches throughout Montana with locations in Big Timber, Billings, Bozeman, Butte, Choteau, Denton, Dutton, Great Falls, Hamilton, Helena, Livingston, Missoula, Sheridan, Townsend, Twin Bridges and Wolf Point.
Our nearly century-long commitment to our customers and our communities has earned our reputation as a leader in community banking.
Giving Back
At our heart we are a Montana community bank. We are part of each community we serve. We volunteer, donate, build, educate, and strive to make our communities stronger. We believe being part of community means giving back. We invest in our communities with a variety of sponsorships, grants, donations, and hours of staff volunteer time. In 2019, Opportunity Bank employees across the state contributed over 5,938 hours of hands-on support and professional leadership to local organizations.
Sponsorships and Grants
Through contributions to qualified nonprofit organizations and funding of an Endowment Fund, Opportunity bank supports activities which address the needs of our communities.
To apply for a donation, sponsorship or grant, first review our charitable contribution guidelines. If your project meets the guidelines, download the appropriate form below and return the completed form and supporting information via email, or directly to your local Opportunity Bank branch.
DONATION/SPONSORSHIP APPLICATION Grant Application
Foundations in Personal Finance for High Schools
Opportunity Bank is proud to sponsor the personal finance curriculum Foundations in Personal Finance from Ramsey Education. Our sponsorships make the program available free of charge to high schools in the counties we serve across Montana. For more information, please contact our Marketing team.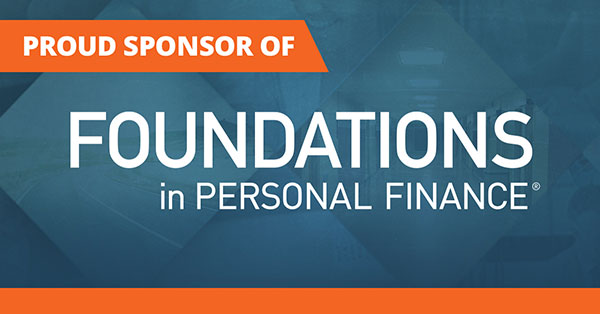 Locations
| | |
| --- | --- |
| Big Timber -Lobby Temporarily Closed, Drive-Up Open | |
| Billings - Lobbies Temporarily Closed, Drive-Up Open | |
| Bozeman - Lobbies Temporarily Closed, Drive-Up Open | |
| Butte - Lobby Temporarily Closed, Drive-Up Open | |
| Choteau -Lobby Temporarily Closed | |
| Denton - Lobby Temporarily Closed | |
| Dutton - Lobby Temporarily Closed, Drive-Up Open | |
| Great Falls - Lobby Temporarily Closed, Drive-Up Open | |

| | |
| --- | --- |
| Hamilton - Lobby Temporarily Closed, Drive-Up Open | |
| Helena - Lobbies Temporarily Closed, Drive-Up Open | |
| Livingston - Lobby Temporarily Closed, Drive-Up Open | |
| Missoula - Lobbies Temporarily Closed, Drive-Up Open | |
| Sheridan - Lobby Temporarily Closed, Drive-Up Open | |
| Townsend - Lobby Temporarily Closed, Drive-Up Open | |
| Twin Bridges - Lobby Temporarily Closed, Walk-Up Open | |
| Wolf Point - Lobby Temporarily Closed, Drive-Up Open | |
Calendar
Our branch offices will be closed to observe the following holidays:
Holiday
2021

New Year's Day

Friday,
January 1

Martin Luther King Jr. Day

Monday,
January 18

Presidents' Day

Monday,
February 15

Memorial Day

Monday,

May 31

Independence Day

Observed Monday,

July 5

Labor Day

Monday,
Sept 6

Columbus Day

Monday,

October 11

Veterans Day

Thursday,
November 11

Thanksgiving Day

Thursday,

November 25

Christmas Day

Saturday,

December 25